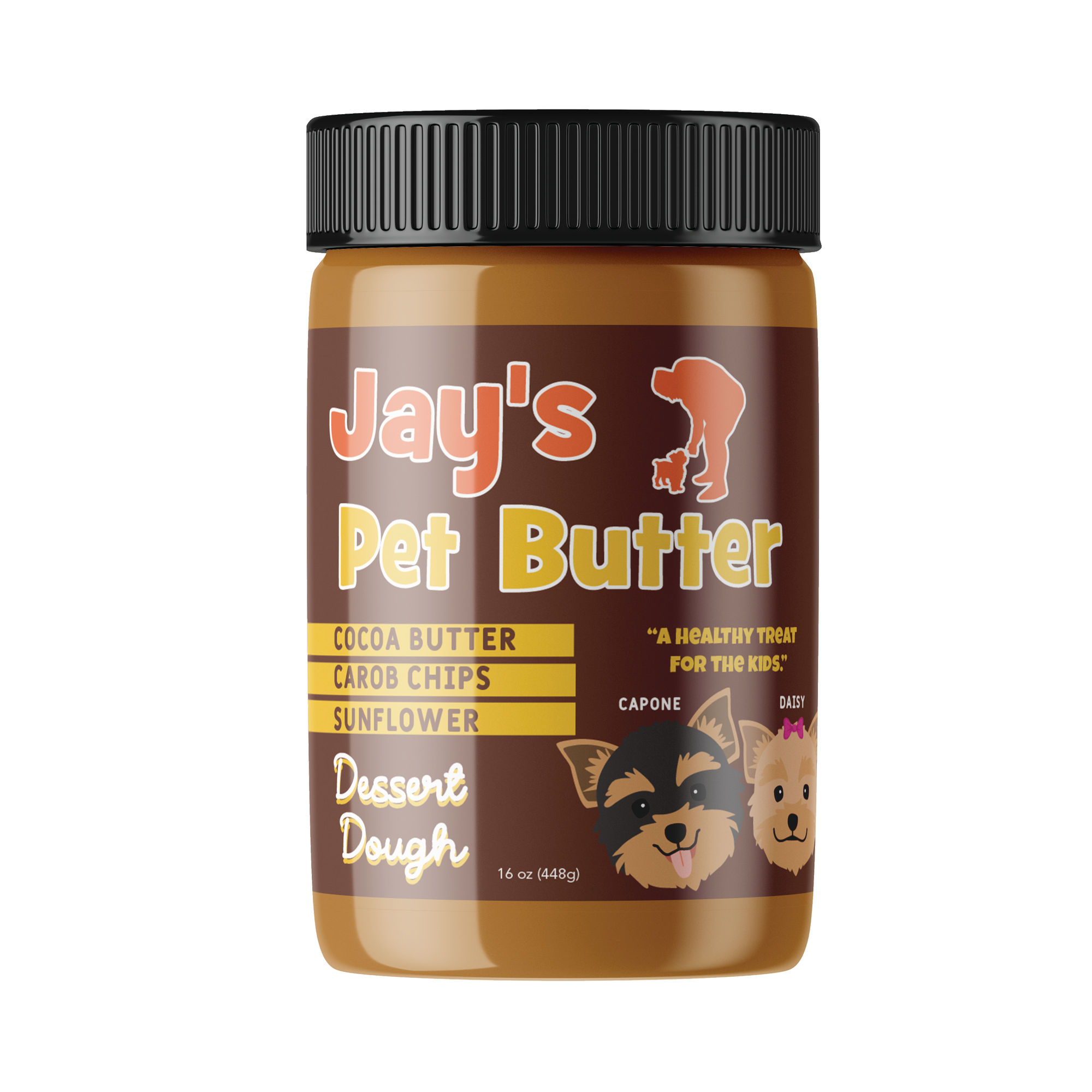 Jay's Pet Butter | Dessert Dough
There just isn't anything better.
The genuine love our pets have to give is something that's hard to describe. Jay's Pet Butter is an ode to the love we have for all the pups who have made the Cutler household whole over the years. Made with clean ingredients + supplemental benefits, Jay's Pet Butter can be enjoyed from the jar, on a spoon, inside toys, on a lick mat or refrigerated for pill pockets.
Handcrafted with peanuts, cocoa butter, carob chips and sunflower. A healthy and delicious treat for breeds of all ages